e-Library: Audio, Images, Videos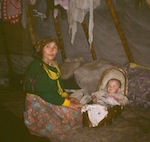 Csepregi, Márta. Irina Kecsimovas repertoire of songs I. Personal songs. Database.
[Csepregi, Márta.
Irina Kecsimova énekes repertoárja I.
Egyéni énekek. Adatbázis.]

Zsófia Schön: Fieldwork Gallery, 2010-2016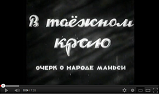 Film about Mansi at the rivers Sosva & Lozva (1945)
Part One - Part Two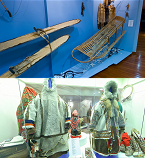 Panoramic views of expositions of ethnographic museums in Khanty-Mansiysk.
FINNOUGROvision
(TV-portal of the Finno-Ugric cultural centre of the Russian Federation)